Cannaregio is an area that is difficult to define in just a few sentences as there are so many different angles from which to look at it, so many different reasons why you may go and so many different characters that you will find here. From asking friends, and walking these streets myself I have found that apparently everyone has a slight weakness for this part of town. Perhaps it is the physical structure, the unusually long canals, which are flooded with light that bring a sense of optimism. However, here, some of the most innovative chefs, unique artisans and experimental events are interwoven with the incredible history and culural backbone of Venice. They have found a symbosis which supports one another. I think it is this that we all like so much, Cannaregio is creative, from Tintoretto to speak-easys, there is a spark here.
First and foremost we should establish where it is. It stretches across the spine of the fish and looks out towards the islands and Dolomites.
In this area, you will find an equal balance of almost deserted calli, that at any time of the day will have no more than five people walking slowly along them, but with a purpose and possibly with an oar in hand, and those that are always full with a unusual concentration of bars and restaurants. For this reason, you can spend a whole day walking here and see two completely different sides to Venice.
The reason I mentioned an oar previously is because there is a Venetian rowing club located in the top left-hand corner of Cannaregio, where you can choose to have a single lesson or even inscribe and master the elegant art of Venetian rowing. There is also swimming pool in this same area, and a park that is the favourite of many local children.
Madonna dell'Orto Church
The foundation of the Church is supposed to have taken place in 982, but its full construction is dated to the first half of the 14th Century. Before going inside it is worth stopping to admire the beautiful facade, for it is one of the best examples of the gothic style in the whole city. Inside it has a strong connection to Tintoretto, housing not only his tomb but some of his finest works.
The reason for this is because he lived and worked for a large part of his life just around the corner, and there is now a headstone that shows exactly his house.
Attached to the church, there is a semi-private garden. It is owned by the sisters of the church but you are able to enter if you ring the bell or if there is a particular exhibition that is going on.
The Ghetto
The Ghetto, which is, in fact the 'nuovo ghetto' lies between misericordia and Ponte della Gulia. Originally it was created as a place of refuge for Jewish people and foreigners who had been persecuted elsewhere. Therefore the idea of a secure place, away from hostility, was welcomed despite the strict regulations that were impressed upon them. However, the conditions, regulations and atmosphere quickly deteriorated. It was instituted on 29 March 1516 and the population grew so quickly in this area that the buildings are noticeably taller because there was nowhere else to build but up. The ghetto remained like this until Bonaparte dissolved it in 1797 and it is testimony to everyone who has lived and lives here that despite all the time that has passed there is still a strong sense of a Jewish community that proudly teach others about their culture, Jewish bakeries, schools, restaurants and even more recently a museum.
Gesuiti
One of my favourite places to come and sit at any time of the day, to write, read, listen to music and meet friends is right by the Gesuiti church. Inside is a little-known courtyard, which is also a hostel. Some evenings, live music takes place but in general, it is beautiful hideaway to sit by yourself in the deck chairs or meet friends in the evenings, without the usual humdrum of the city.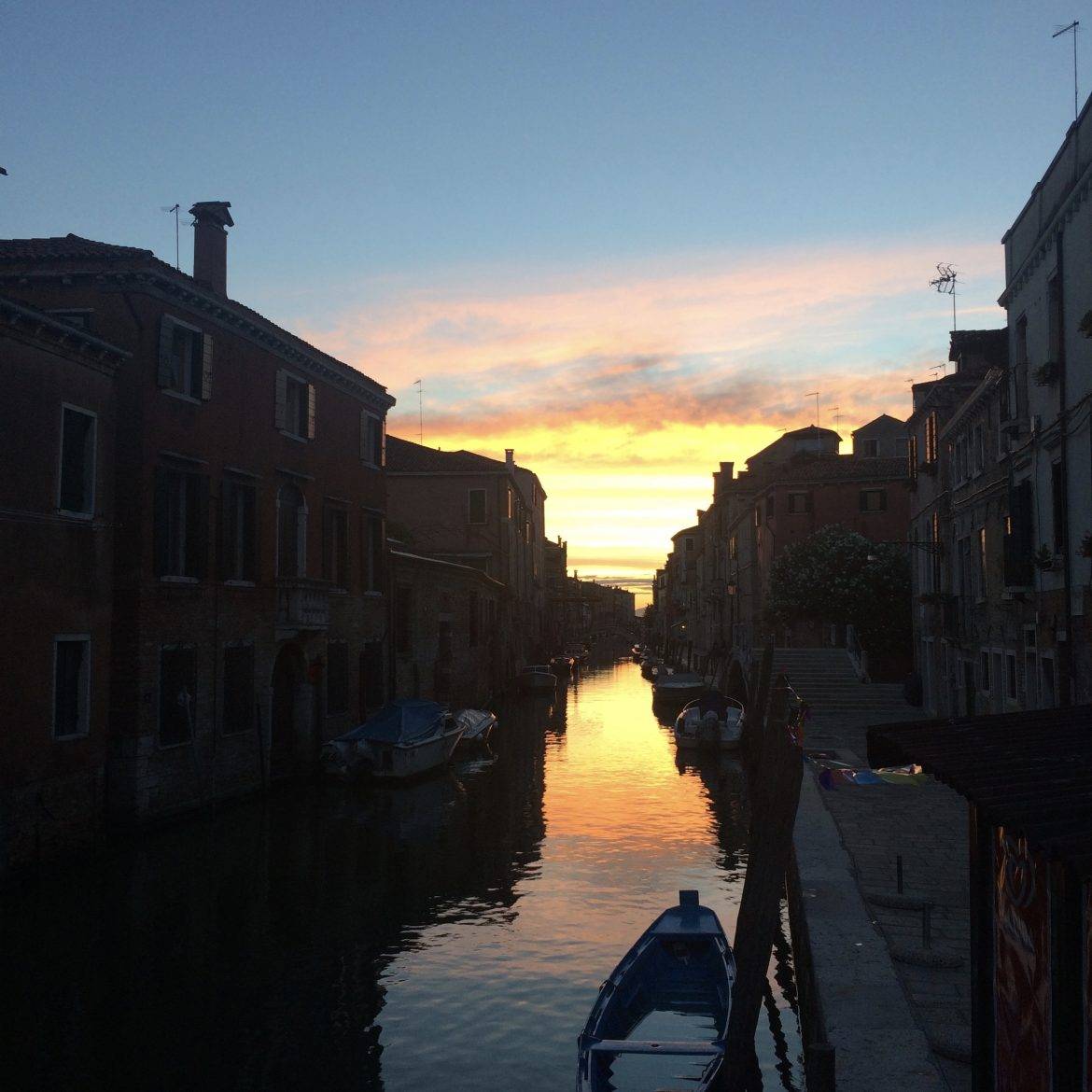 Cicheti
Misericordia is quickly becoming known for its trickle of bars that line the fondamenta front. Each one vying for status and offering something slightly different.
At the beginning of the fondamenta you will find Vino Vero, which is an elegant bar known for it's a great selection wine and the fact that they will not serve a spritz, so better not to ask! The cicheti are also very good here.
Further down you will come across the almost legendary Paradiso Perduto. This is become a fixture in many Venetian guides because of the lively atmosphere in the bar and the music that is held every Monday evening. However, whilst you find the music here, the wine cannot be compared to some of the other bars.
Still further on you will find Al Timon, famous for its generous meat platters, unique boat seating and busy atmosphere.
A new bar, slightly hidden away, Bricole, is run by a really lovely brother and sister and the best thing to ask for his is the salami which they are quite rightly very proud of.
Whereas if you are looking to sit down in this area you can find some of the best restaurants still with a great character, whilst this list is definitely more than the tip of the ice berg, it is still not claiming to be everything.
Trattoria alle Due Gondolette
Gam Gam
La Maddalena
Vini Da Gigio
Osteria da Rioba
Trattoria da Bepi Gia "54"
Ai Promessi Sposi