The fact that spring happens every year means perhaps that we should be used to it by now, or that our response should be slightly lessened because we know that eventually it will be followed by winter again. However, this simply is not the case, year in and year out.
Especially in Venice, I find spring seems to bring with it an insuppressible sense of being brand new. Everything seems possible and everything has that sense of being for the first time.
This stretches as far as the flavors in the market. Because despite the fact that it may not be the first time you have tasted an asparagus or a fresh pea, by the time they do come into season, you can almost convince yourself that it is.
Even the air in Venice, as it picks up off the water, feels like it is new and is replacing a slightly stagnant fog. It has an effect on the way people walk, not necessarily faster but you can see that there is an energy which was not there before. Anyway, however it is that you see spring, Venice is in one of its prime moments during this period, before the heat descends and the crowds throng. You can slip down back alleys breaking into patches of striking sunlight.
All of our ingredients that we use for our cooking service come directly from the Rialto Market and so, of course our menu reflects this. Whilst it requires a certain amount of creativity in winter, in spring the market is overflowing and the ingredients are so good that very little needs to be done. However, from a chefs perspective Chiara takes great pride in always bringing her own style to our each menu and making sure that what you taste here you will not find anywhere else. More info
Just a slight idea…..
Raw Artichoke salad with Parmesan leaves drizzled with Honey
Shrimp Salad with Asparagus and Almonds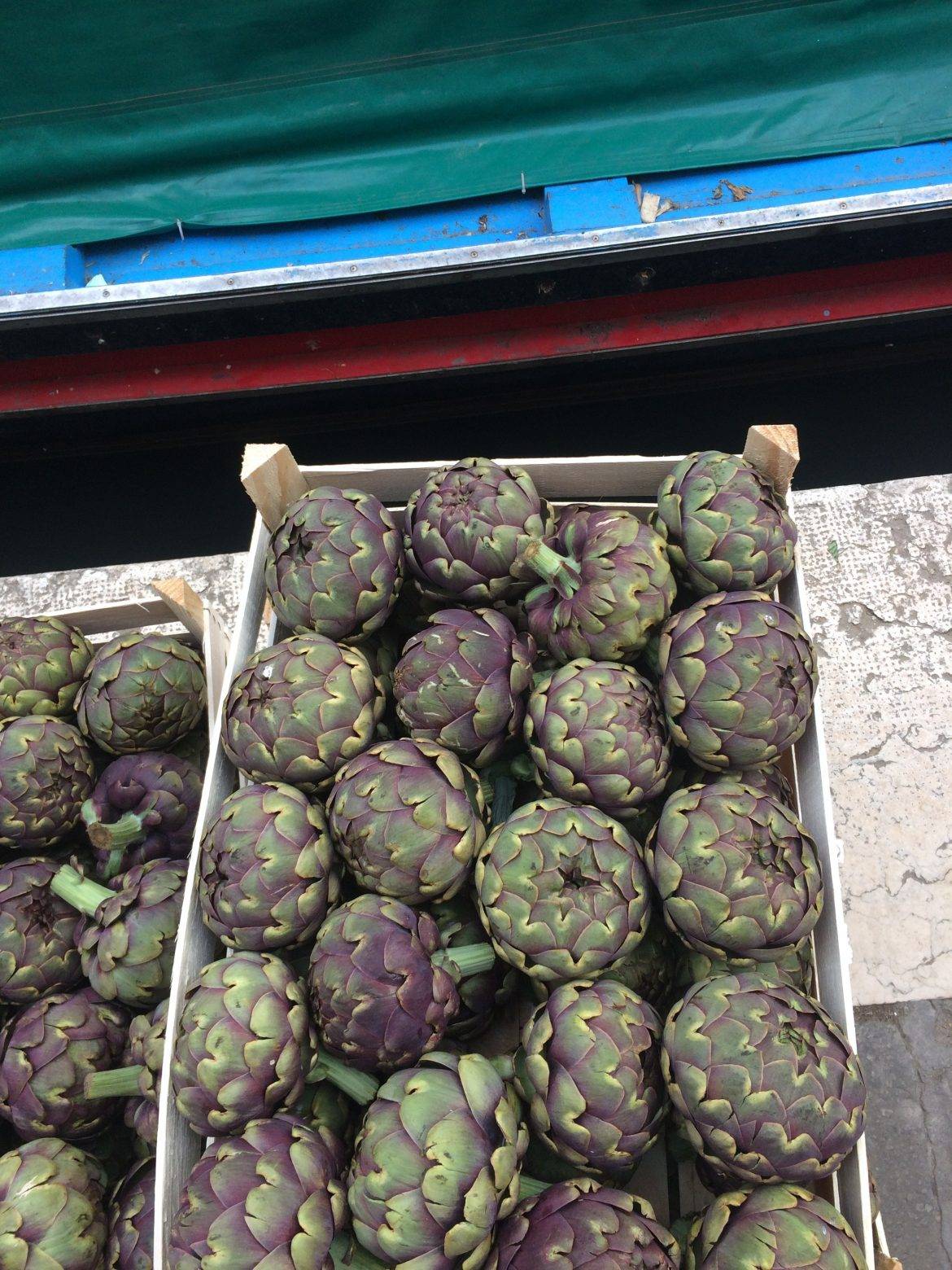 Easter:
As Italy is a catholic country Easter is celebrated in the traditional manner. Church services are carried out over Easter Sunday and Monday, all of which are open to the public and so you are welcome to take part in this element. The other element that is now inextricably linked with all Italian Holidays, is the culinary element. You will also find this is easy to be involved with, given that during the Easter period every pasticceria will be flooded with Easter eggs and a particular sweet bread called Colomba.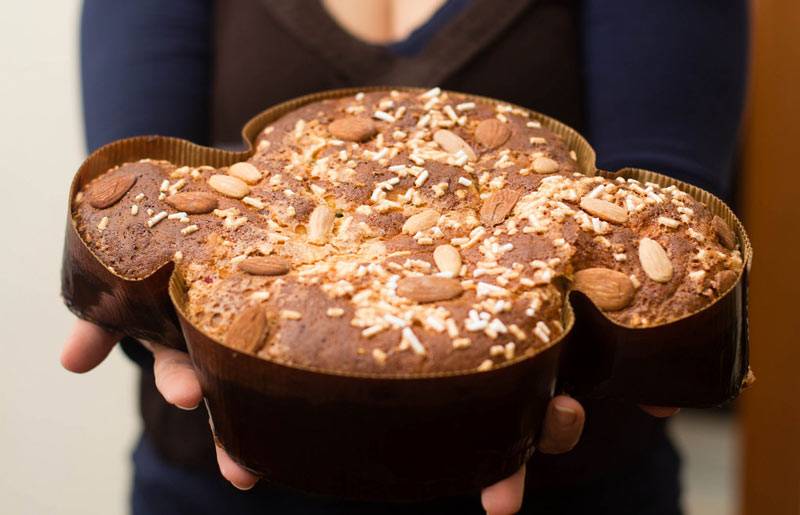 The Colomba is an Easter cake that originated in Milan made in the shape of a dove. It has an eggy, buttery crumb, similar to a Panetonne, but without the sultanas, and covered in almonds.
A beautiful observation that I read recently and think is worth repeating, is the fat that thanks to the absence of cars, the smells of Venice fluctuate with the season and are very often dictated by the bakeries. During Easter there is a distinct sweet smell of baking Colombas that will not be around during other times of the year.
Important for YOU to remember: Sunday and Monday are considered national holidays and although it will not affect the Vaporetto functioning, it may affect you however, if you are planning to arrive or send any packages from Venice on these days. Post Offices, banks and many transport systems will be affected.
Buona Pasqua!