Walking by oneself in Venice, or at least with an equally wide-eyed friend is the best way to see the city if you are not with a local. Before arriving in Venice, you may hear a few names repeated almost automatically when you mention your trip to well-intentioned friends, San Marks, Rialto, Casanova, etc. This is all very well and good, but we all know that a city as beautiful as Venice keeps the real secrets hidden.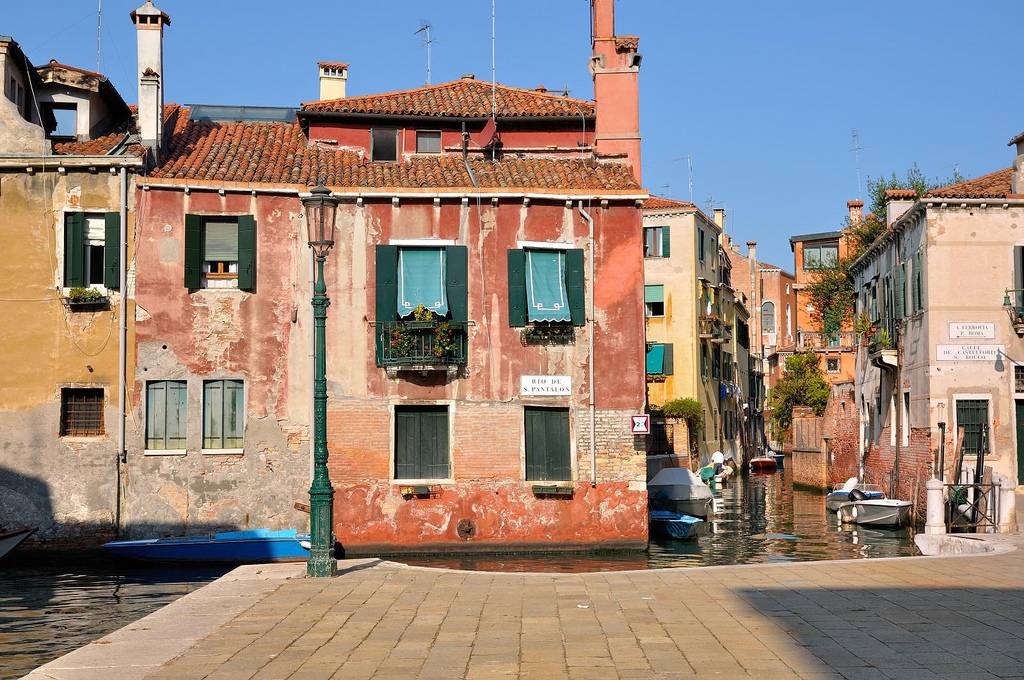 This is particular discovery has always amazed and pleased me that it is still not so widely spoken about but in my eyes it is as equally special. I have returned, and continue to return over the years, whenever I am need of quietness, perspective, or just to kill some time and don't want to look at my phone.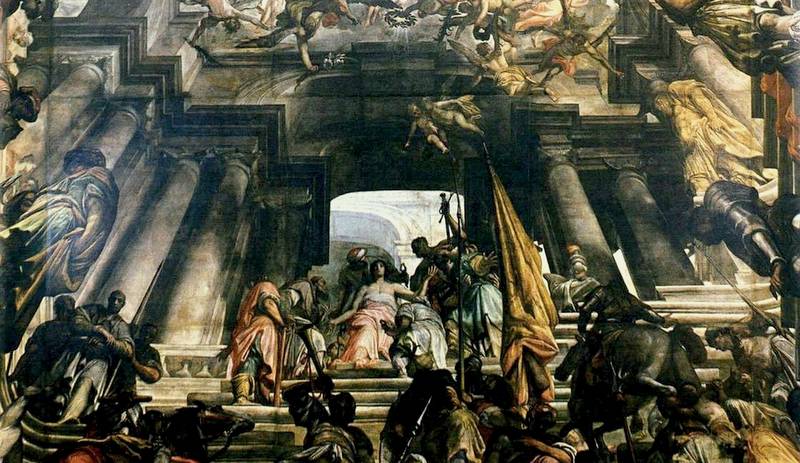 San Pantalon, in Dorsoduro's student area, is not very impressive from the outside. In fact, it is almost ugly. Bland, flat and sculpture-less, it has a hard time drawing in the crowds when situated so close to San Rocco, Frari and Carmini, all within walking distance. But this makes it all the more special in my opinion. Its hidden sky that is appreciated by so few is like another dimension.
Inside this church, which holds a daily mass at 18.00, there is a masterpiece by the Venetian artist Giovanni Antonio Fumiani between 1680 and 1704. Fumiani allegedly died from a fall whilst painting the colossal ceiling, however, other sources challenge this statement.
The ceiling is 443 square metres, made of over 40 canvases and is the largest of its kind in Europe. And at one stage, it was even argued that it was the largest in the whole world, but either way, a feet of this kind is timeless. The staggering impact as it is illuminated by the 50 cents machine, shows the skilled perspective. The artist studied the human form and other great masters who had played with chiaroscuro.
The painting, "the rags and ruins of Venetian skill, honour, and worship, exploded all together sky-high."( John Ruskin)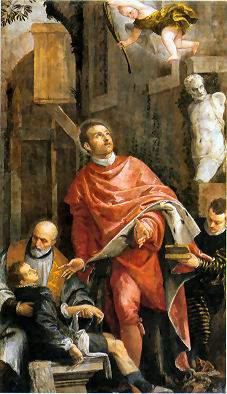 There's also a Veronese here The Miracle of San Pantalon which he began painting a year before he died and which is his last known work.
In the area:
Pastry: TONOLO
Wine/ Dinner: ESTRO
Aperitivo: ADRIATICO MAR