2016 Venice Biennale: 28th May- 27th November
The Venice Biennale has been one of the most prestigious cultural institutions in the world for over a century. Constantly searching to be at the forefront of creative thinking in both Art and Architecture, it is no wonder it attracts such a daunting number of visitors. However, in these cooler months as it draws to a close, you will find that it is the perfect time to visit. With fewer people traversing the city, it is easier to take your time and really appreciate the different exhibitions shown throughout the various national pavilions. Each pavilion will provide work that represents the 2016 Venice Biennale theme of RECORDING FROM THE FRONT,which was born out of a desire to share universal problems and solutions that each country encounters with its own housing crisis. In 2016's Biennale, there are 61 pavilions in total, mostly in the Giardini but 20 of these are located in the Aresenale.
One of the great discoveries of language is when you suddenly must challenge simple words, which previously you've never thought twice about.
Venice Biennale Theme: HOUSE and HOME.
In my opinion, a House is the structure. It's the physical four walls in which a person will live. A Home, on the other hand, is the place that holds everything we associate with ourself: o ur family, our routine, our animals, plants, bed are all encompassed here.
On the foggy Tuesday morning that I visited the Biennale, there were few people. It felt refreshingly far from the streets of Venice center, as well as the classic summer Biennale crowds. Although I did not have a chance to visit all of the Pavilions (as there are so many!) To offer a full breakdown, the one of GREAT BRETAGNE is worth visiting for their novel approach to 'possession'. After that, the talk of the town seems to be the life size swimming pool installation created by the Australian pavilion and the Norwegian Pavilion to me raised many promising ideas for nature within architecture.
Despite entering with my own beliefs, each one of these was playfully challenged. I left with a new and positive view of the future of housing, and above all a respect for those who are designing the way we will live in trying times.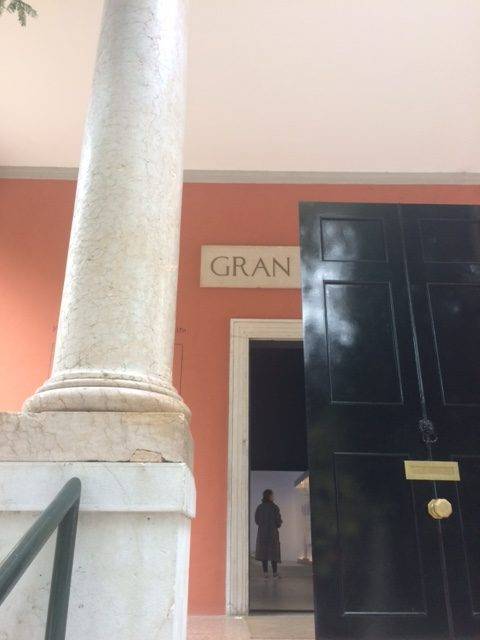 Important Biennale Tips to remember:
– The whole Biennale is closed on Mondays.
– The Giardini and Arsenale are two separate areas, and therefore require different tickets, although they can be purchased as a package
– They are both larger than you think, and probably would be better split into two days
– If you are looking for a place nearby to have a rest- see our previous post ' SERRA DEI GIARDINI ', where you can have a small bite to eat and enjoy the natural heat of the greenhouse.
What do you need to feel at Home?