The Guidecca for one reason or another is often left off the traditional visitors list of places to go whilst in Venice. However, when this is really considered, it seems odd. Not only do you have one of the only straight and unfractured views of the whole of Venice, from San Basilio to the Salute and all the way to San Marco, but it is also blessedly tourist free. There are fewer but more interesting restaurants to choose from, most of which offering traditional Venetian cuisine in a very traditional atmosphere (La Palanca, being one of my personal favorites). However, there are also those places set aside for special occasions such as Harry's Dolce, the Cip Bar and the rooftop Hilton bar.
Needless to say, there is something to eat for almost every time of day, and most definitely something to see. On this occasion, I made the intrepid journey across from the Zattere because of the many rumors I had heard about the current exhibition at Tre Ochi. (which has a fascinating history of its own).
RENE BURRI, Utopia
On the ground floor, a collection of 100 never seen before works have been carefully curated. There is even a room dedicated solely to his relationship with Le Corbusier, which is particularly poignant this year because of the Architecture Biennale. However, my advice slightly unconventionally would be to head straight upstairs to the room where there is a video documentary. The video gives an irreplaceable insight into Burri's professional and personal life. It follows his numerous adventures and encounters but most importantly, the motivations and what it was that he was constantly looking for during these trips. Even for a photographer, it is fair to say that he has found himself in some incredibly diverse and trying situations, and what is so profound about his work was his ability to capture the ambiance of a whole movement, character and period with one shot. Once you have seen the video, and return to the exhibition, it is almost as if you have had a personal conversation with him and each one is somehow more justified.
FERDINANDO SCIANNA, Ghetto di Venezia 500 Anni Dopo
On the 500 year anniversary of the Ghetto, it is difficult to fully appreciate how much has changed in these years. Even the artist admits, in the introduction, to having been slightly intimidated by the task, but we can see that he was successful. Choosing to capture an unusual side of the Ghetto- through a sort of Street photography. Scianna's collection of black and white photographs gives a glimpse into the Ghetto as it can be seen today. Rather than looking backward, as is traditional on the anniversary of an event, these photos celebrate the calm day-to-day habits, the inter-relationships and the people that make up this northerly quarter of Venice. There is a simplicity, in the subject matter and the captions underneath 'old man of faith outside the synagogue' which set the viewer at ease, and as in Burri's work the fundamental cornerstone is Humanity.
Both valued members of the legendary MAGNUM group.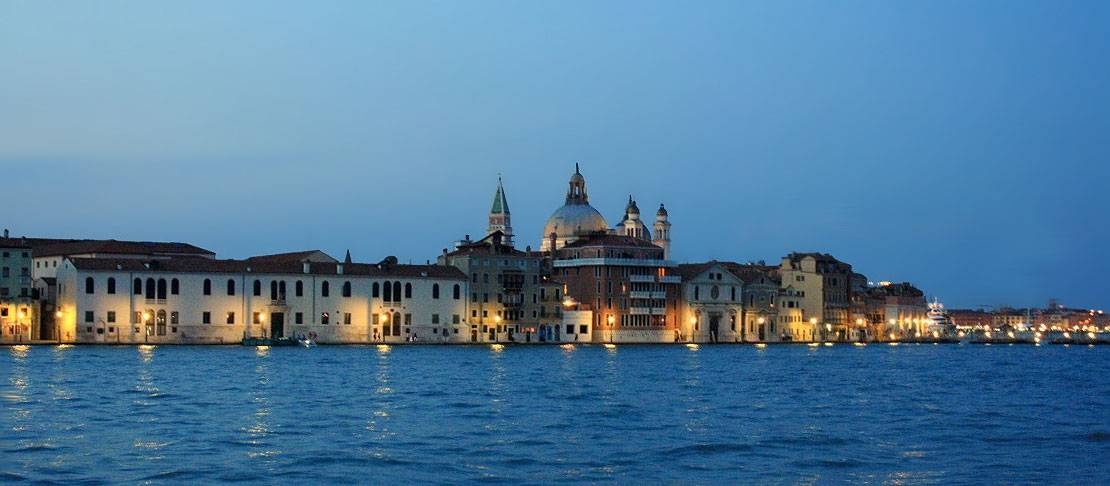 If at all possible I would also advise timing your evening so that you are here for around 18.00 Aperitivo to watch the lights turn on along the Zattere.