Truly Venice is a trademark owned by Property Solutions, a Swiss based company that operates as an agent for property owners wishing to lease their properties for short and long term stays. The company was founded in 2007 by a small entrepreneurial team that sees a great opportunity in offering people all over the world an alternative accommodation to hotels going beyond the traditional tourist trip.
We aim to offer a personalised service, organizing restaurant bookings and taxi services, finding the appropriate meeting and exhibition space as well as offering flowers, special wines and food baskets. Property Solutions is a customer focused company that values your ideas, comments and thoughts. We encourage you to give us feedback on any aspect of our business, whether it be about the website, the service or one of our apartments.
How it all began
Being ourselves passionate about Venice we want to offer you the chance to experience the real Venice. A wonderful place where time seems to have stood still. Far away from traffic, pollution and crime. A dreamy island in the heart of Europe, a spot rich in culture & history... We want you to be part of it, if only for a short time, thus we work hard to make it possible for you to see Venice through the eyes of a 'local'.
In addition to the rental business we cooperate with few but very treasured Venetian real estate agents and consultants who will be glad to assist you in finding the ideal property you are looking for. Please don't hesitate to contact us for further information on Venetian properties and investment opportunities, we will be glad to direct you to one of our professional and much valued local partners.
The future
We will always be committed to quality, reliability and professionalism, fostering long term relationships with all our clients, holiday makers, corporate travellers and property owners, with the aim of not only satisfying but delighting them!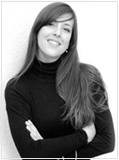 Daniela Scarcia
Contact Details
Truly Venice
Property Solutions GmbH
Moosackerweg 24
4105 Biel-Benken (CH)
Tel: +41 614 11 00 22
Fax: +41 860 614 11 00 22
info@truly-venice.com
skype us

Local time zone: GMT + 1.00 h
Our staff speaks fluently English, German and Italian. Please feel free to call us!